You can take Indians out of India; you can't, take caste out of Indians
Posted by :
kamayani
 On : 
January 19, 2015
Even as New Delhi gets busy to receive American President Barack Obama and finalise mundane details relating to his accommodation, menu, toasts, gifts and even more serious issues, such as placing anti-aircraft guns on rooftops for enhanced security, the Dalit diaspora is busy collecting a million signatures on a memorandum to be submitted to the White House.
It was triggered by the killing of three Dalits in Ahmednagar, Maharashtra, in October last year. But it is also aimed at the debate in the US over a proposed anti­-caste discrimination law. And, of course, it is aimed to cause some embarr­assment to the Indian government as President Obama  arrives on a two-day visit and is received as the chief guest for the Republic Day parade. Besides, it is aimed at conveying to the Indian government the disquiet among Dalit NRIs over the increasing incidence of caste discrimination and crimes against Dalits in India.
It also alleges that government agencies take a casual approach to checking and acting against casteist atrocities. While the memorandum dwells on attempts to get the UN to declare 'Dalit atrocities' as genocide, it also aims to dispel the myth that all NRIs are gung-ho over the Narendra Modi government's idea of India. It urges the US President to raise Dalit Indians' concern in his meetings with Indian leaders. But while Obama is unlikely to raise anything that discomforts his hosts, the signature campaign itself is enough to embarrass the Indian government. The campaign also highlights divisions among NRIs that mirror the polarisations back home in India.
"Indians carry the baggage of caste, class and clout even in the US, Europe and in the Gulf. Caste cliques are not uncommon in the Indian diaspora and Indians sadly are unable to grow out of it. Dalit assertion is growing here because they encounter prejudice."  Deenabandhu Manchala, Cleveland, Ohio, US
"The proposed Equality Law 2010 in the UK is the first law outside India to ban caste discrimination. But even here, the elite castes can't take Dalit assertion and they strongly opposed the law: the Hindu and Sikh councils of UK are united against the law."  Davendra Prasad, Coventry, CasteWatchUK

---

"Caste follows us everywhere. I moved here from Amritsar. I took over the SabRang radio station. This triggered hate mail asking the previous owner why he had sold it to 'Chamars'. We Sikh Dalits have our own gurudwaras, which open only once a week."  Rajesh Angral, Calgary, Canada
"We were not amused when the PM gifted copies of the  Gita to the Japanese leadership. We believe the Gita supports the caste system and Dalits want to look ahead towards the 21st century and not move back 2,000 years into the past." Dr Sushant Godghate, Kawasaki, Japan
The campaign, however, is not the only discordant note emanating from the Dalit diaspora. While blacked out in the Indian media, as many as 19 int­ernational Dalit organisations have urged the United Nations to declare atrocities on Dalits as genocide. In Japan, they have protested against Prime Minister Narendra Modi's presenting a copy of the Gita to Japanese leaders; also against Union minister of external affairs Sushma Swaraj dem­anding that the Gita be declared a "national scripture", for that would amount to promoting a Brahminical, caste-ridden tradition of India. In the UK, they have been fighting for a law against discrimination based on caste.
| | | |
| --- | --- | --- |
| | | |
| | Dalits in the US and the UK say they feel the sting of casteism because the diaspora is dominated by elite castes. | |
| | | |
Deelip Mhaske, of New Jersey, told Outlook that the idea was to challenge the euphoria generated in the Indian diaspora following the general election last year and Modi's triumphal addresses to NRIs in New York and Sydney. The Indian diaspora is as divided abroad as in India, Mhaske said. The Dalit diaspora is also distressed at the claims of vishwa vijay (global victory) pushed forward by so-called 'Hindu nationalists'.The campaign against caste, he points out, had evoked sympathy and support even outside the communities. Among those who have pledged their support to the campaign are the Burakus, the invisible outcastes at the bottom of the social pyramid in Japan; African-American lawyers; Guinwa Zeineddine, who was Miss Arab USA in 2014; and Paolo Garcia, an attorney-activist from New York.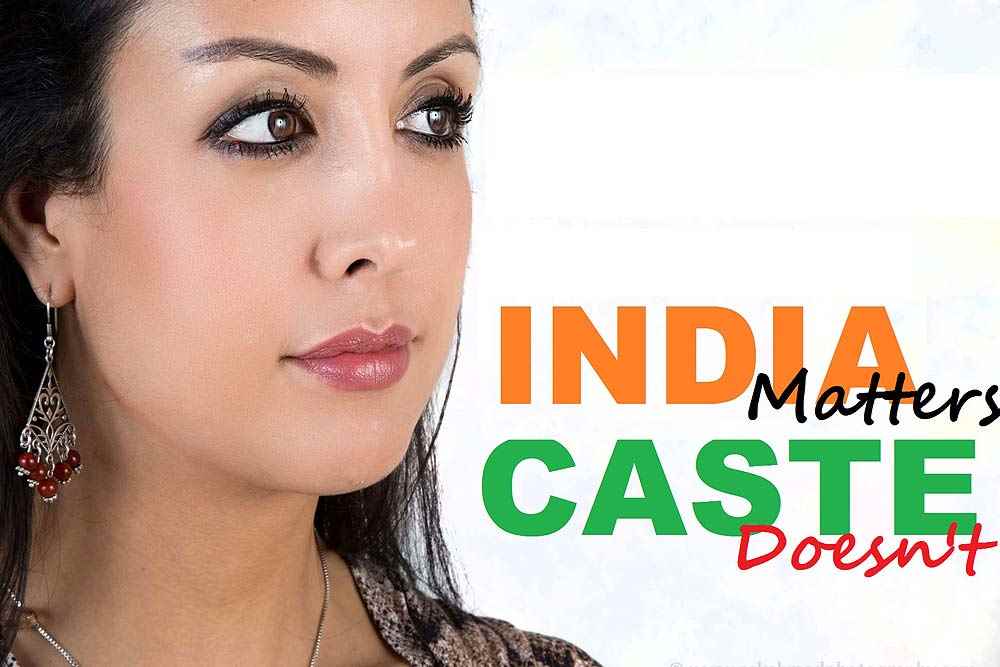 Poster point An anti-caste ad campaign
An estimated 4 lakh Dalits in the UK have been fighting for a law against caste-based discrimination. Meena Verma of CasteWatchUK told Outlook that under pressure from saffron groups, the consultation period for the impending law has been extended by two more years. Dr Meena Dhanda, in her book, Caste in Britain, co-authored  with David Mosse of Univ­ersity of London, points out that caste is not necessarily declining and that even the young continue to face discrimination at work and in public services, music, social media as well as at religious and community spaces.
The fact that there are as many as 600 Hindu temples in North America is indicative of the growing clout of Hindus. Indeed, globalisation had been good to godmen, wrote Meera Nanda of jnu, Delhi, five years ago in her book The God Market. She noted a rising tide of popular Hinduism, increase in religious pilgrimages and a growing dem­and for English-speaking priests capable of conducting Vedic rituals. India, the book claimed, had 2.5 million places of worship but only 75,000 hospitals. Almost as a reaction, Ravidasi gurudwaras and temples, and Valmiki and Buddhist temples are sprouting everywhere (the numbers in the US and Europe, though, are very small.) Dalits settled abroad may be better off than Dalits in India, but even the very young confirm hearing arguments their contemporaries hear back in India. Adarsh Namala, a PG student in Washington, told Outlook that his Indian classmates, almost all of them from privileged castes, were convinced that caste was no longer an issue in India and that merit and material success had trumped caste considerations. Voicing a different opinion often led to heated exchanges, he added.
"We welcome it, but we also feel threatened by the Modi wave that we are seeing in India," says Mhaske. If business flourishes, the economy grows and employment levels improve, every Indian would welcome it, he points out. But the promotion of an aggressive Hindutva agenda—with a strong streak of Brahminical and Manuwadi Hin­du­ism—threatens Dalits. The signature campaign also aims to highlight the Indian government and media's indifference to atrocities on Dalits.
http://www.outlookindia.com/article/Long-Range-Of-Prejudice/293121